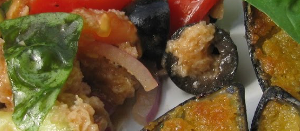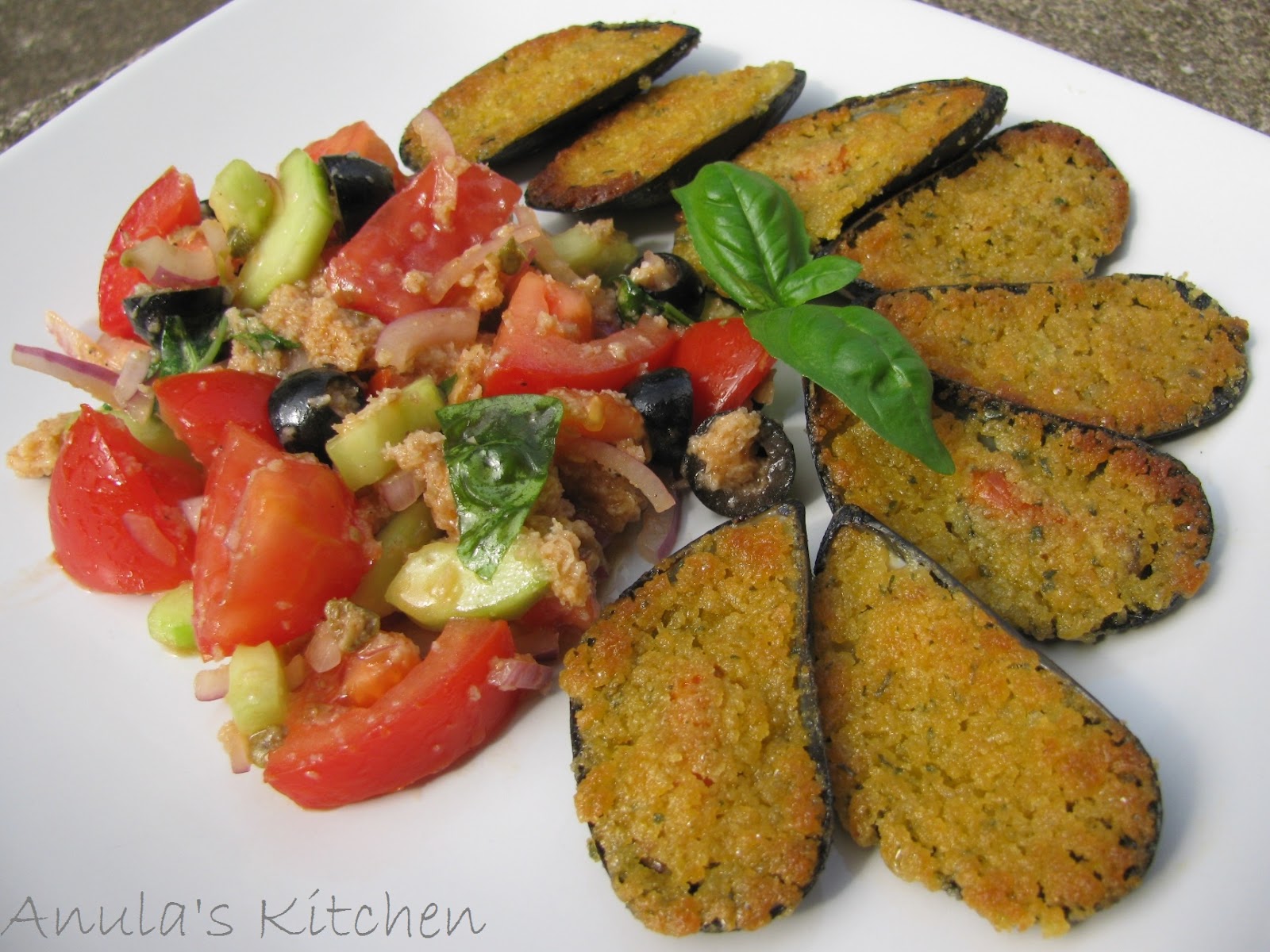 Panzanella Salad served with Garlic & Herb Mussels
Glenbeigh Shellfish Garlic & Herb Mussels
about 700 g large, ripe tomatoes
4 tablespoons extra virgin olive oil
2 tablespoons cider vinegar
300-400 g slightly stale sourdough, ciabatta or good country bread
about 25 black olives
1 small cucumber, peeled, deseeded and cut into thick half-moons
1 small red onion, finely sliced
about 350 g cheery tomatoes, halved
1 tablespoon baby capers, drained
handful of basil leaves, torn
salt and black pepper for seasoning
Pop your preprepared Glenbeigh Shellfish Garlic & Herb Mussels in the oven for 7-10 minutes or until golden brown.
Put your big tomatoes in a large bowl and crush them with your hands. Squeeze as much juice as you can. Discard the skin and pips.
Add the olive oil, vinegar and plenty of salt and pepper to the tomato juice.
Tear the bread into bite size chunks and put into the tomato juice. Add the olives, cucumber, red onion, cherry tomatoes, capers and basil and season well with salt and pepper.
Toss everything to mix all the ingredients.
Leave the salad for about 15-20 minutes to allow the flavours to develop and bread to soak the juices.
Toss everything once again just before serving.
Take a look at Anulas Kitchen Blog HERE