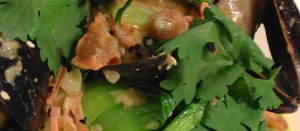 ---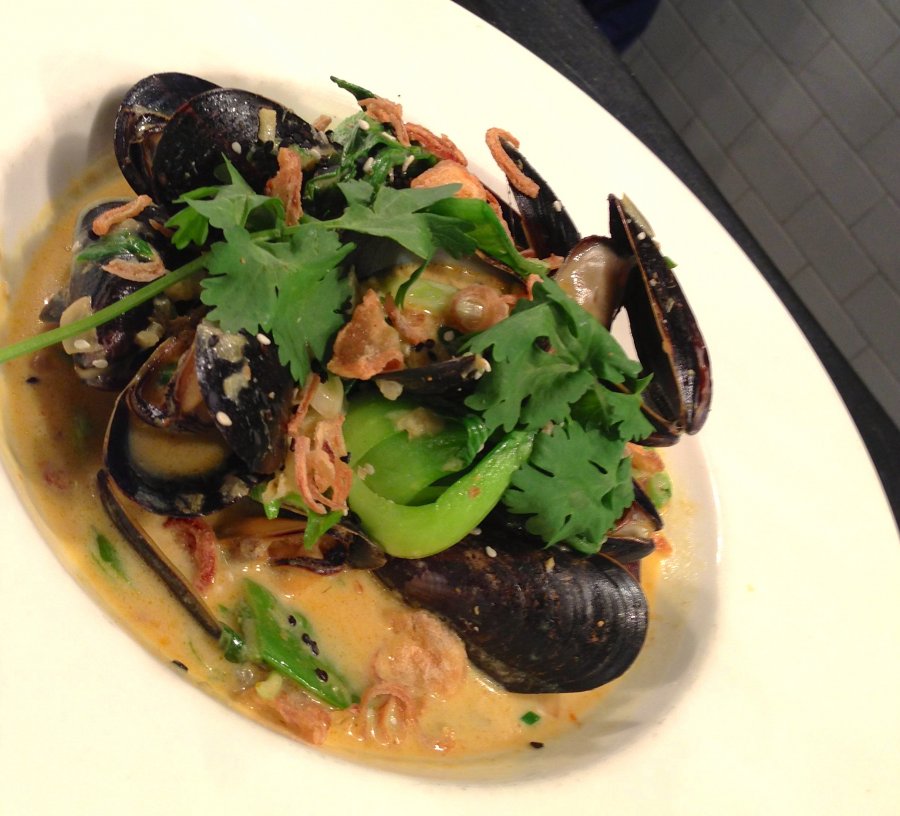 Thai Style Mussels
800g Mussels
Thai Sauce
1 bunch of coriander /chopped
20g coriander seeds
20g ginger/grated
20 cloves of garlic / peeled
10 Shallots /chopped
1 can of coconut milk /
450mls 100mls white wine
800g sweet chilli sauce
1 bunch of lemongrass / chopped
2 limes / grated and juiced
Tabasco / optional
100mls fish sauce
Clean Mussels buy removing beards. Rinse thoroughly in cold water to remove sand.
Place all ingredients for Thai Sauce in a food processor. Blend to smooth, placing physical weight on top of the machine. This prevents the machine from moving around. This sauce can be frozen in ice cube trays for future use.
Place 150mls of the Thai Sauce with the mussels in a pot and cover with a lid. Please on the heat and cook until the mussels are open.
Place on a serving dish. Garnish with fresh chopped coriander and the juice of 1 lime.