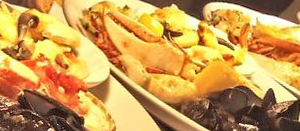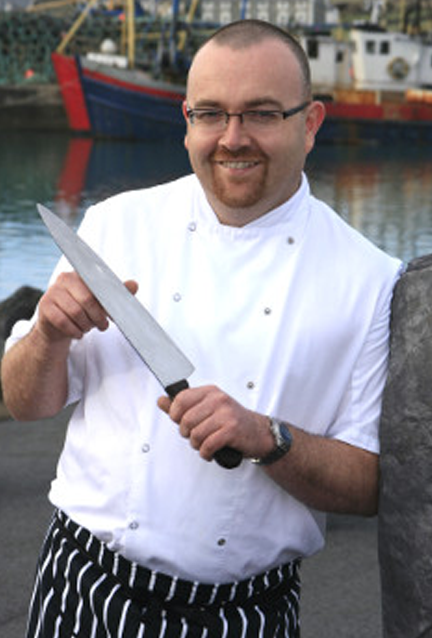 Delighted to get a mention from one of Kerry's most impressive chefs – Noel Dennehy, The Moorings. 
Chef Noel Dennehy – The Moorings, Portmagee, Co. Kerry
Extract – Kerry Food Guide, July 26th, 2014
Noel has worked in two Michelin starred restaurants during his career as a chef. His calmness and experience as a chef stands him in good stead. The Moorings in Portmagee is one of the most popular restaurants in the area and was awardes Kerrys best gastro pub in 2013.
Noel describes his cooking style as modern Irish but you can see the French classical training in every dish he cooks. He graduated from ITTralee in 2010 when he completed a BA in Culinary Arts. His best tip for a non chef who loves cooking is to keep it simple and don't use too many ingredients.
He has worked in Nick's Seafood and Steak Restaurant in Killorglin. Also the Ross Inn, Rossbeigh and the Sheen Falls Lodge in Kenmare but he has made the Mooring's his home for the last seven years. He has managed to fit in travel too over his years as a chef, at one stage working inone of Western Australia's top seafood restaurants, the Red Herring in Freemantle.
Ask Noel to recommend the Kerry produce he likes to cook with and he barely pauses for breath. "Cromane black and white pudding and sausages, Glenbeigh Shellfish, Oysters and Mussells, Dalys Seafood including smoked salmon and mackerel, Valentia Farmhouse Dairy buttermilk and ice cream, Ring Of Kerry lamb and John O'Sullivans strawberries". That is he says just to name a few.
Noels favourite dish on the menu at The Moorings is the Hot and Cold Seafood Platter with Daly's smoked fish, grilled half lobsterlanded at Portmagee, Skellig crabs claws, Dingle Bay prawns and Cromane Mussells
The Moorings in Portmagee is recommended in Georgina Campbells Ireland Guide 2014