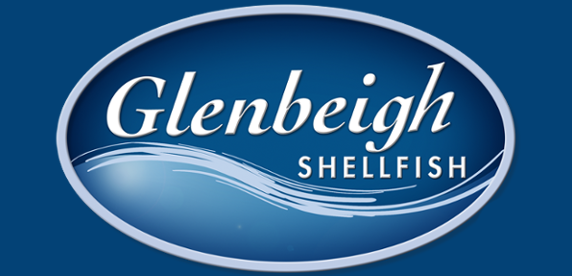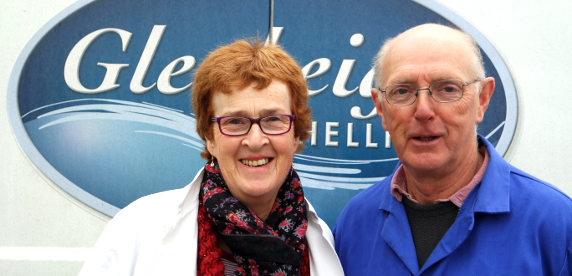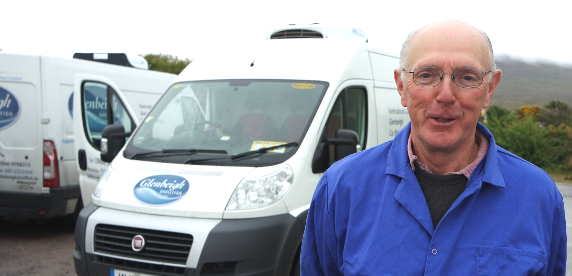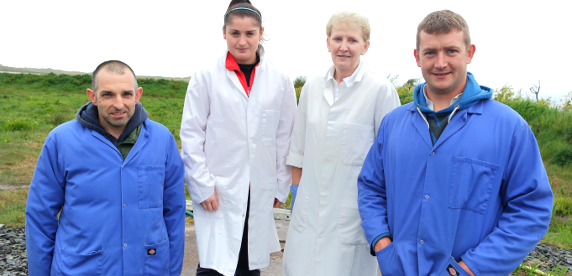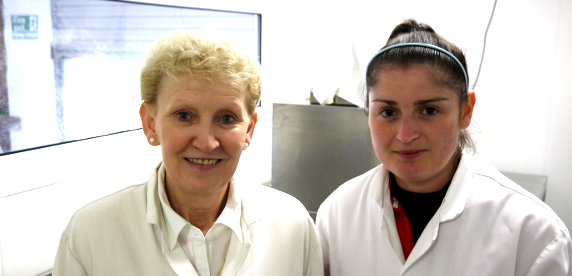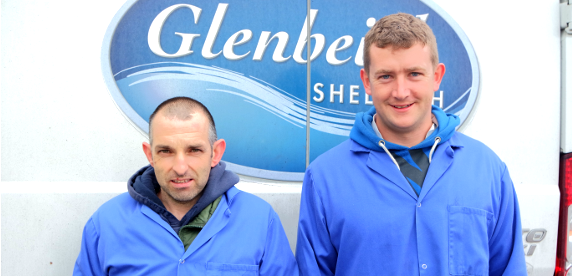 About Us
"Purveyor Of The Finest Fresh Purified Kerry Shellfish Since 1994"
G
lenbeigh Shellfish is a family run business specialising in the supply of
fresh purified shellfish
to wholesale, retail and catering market.
We are located in Glenbeigh between Cromane and Rossbeigh on the scenic Ring of Kerry and Wild Atlantic Way, on the south West coast of Ireland.
Established in 1994 by Noel and Patricia Riordan, Glenbeigh Shellfish provides only the freshest quality purified shellfish products to our customers from the crystal clear Atlantic waters.
We draw our shellfish from Cromane in Castlemaine Harbour – one of the richest and purest shellfish grounds in Europe and the source of the famous Cromane Mussels. We also source our rope mussels and oysters from west Cork.
In our custom built premises we select, grade and purify our shellfish strictly in accordance with current EU regulations under the control of the Food Safety Authority of Ireland (SFAI) and Sea Fishery Protection Authority (SFPA). EU Approval No. IEKY0004EC.
On receipt of a consignment, our dedicated staff ensure our shellfish are purified to the highest health standards. Click here to view our purification process.
Our locally sourced top quality product range includes Cromane Mussels, Pacific (Gigas) & Native Flat Oysters, Local Wild Cockles & Periwinkles.
If you are a hotel, restaurant or seafood retailer we can supply you with the freshest local purified shellfish your customers will not forget.
---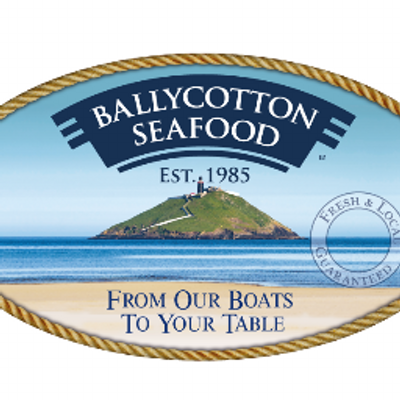 Keith Birdthistle
Ballycotton Seafood Ltd
"Ballycotton Seafood Ltd has been working with Glenbeigh Shellfish for over 5 years. We are delighted to have another high quality Irish product in our retail and wholesale range to compliment our fresh Irish fish, smoked fish and ready to eat products. Glenbeigh have been supplying us with mussels, oysters and cockles delivered to our door weekly. All loads are fully traceable back to harvest area and harvest date. We are very happy with the service and product supplied and look forward to working together with Glenbeigh Shellfish for the foreseeable future."