Native Flat Oysters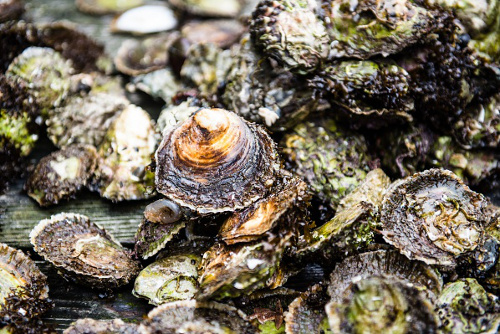 Native Irish Flat Oysters
We stock Native Irish Flat Oysters (Ostrea edulis)(Oisre) sourced from Fenit Harbour in Tralee Bay. The Native Oyster is known as the European Flat Oyster and is native to Ireland. Its now a rare species which adds to making this a luxury product. Availability is from October to February to protect stock.
Ireland has a long history with Oysters and can date the first flat oyster fishing to the 13th Century. Their meat is delicate with a succulent texture and a crisp taste with a slight iodine flavour. These qualities have conquered the passion of many connoisseurs.
We suggest these special oysters be eaten "Au Naturelle" with maybe a simple French dressing of finely chopped shallot and red wine vinegar. The Irish Way – with Guinness and some buttered soda brown bread!
Available October to February Only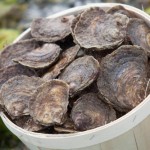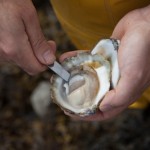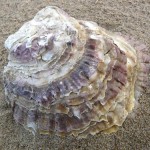 ---
Nutrition
Traditionally, oysters are considered to be an aphrodisiac. Scientific investigation has revealed that they are rich in amino acids and zinc which may trigger increased levels of sex hormones such as testosterone if consumed in rather large amounts. This food is a good source of Magnesium and Phosphorus, and a very good source of Protein, Vitamin D, Vitamin B12, Iron, Zinc, Copper, Manganese and Selenium.
Raw Flat Oysters
| | |
| --- | --- |
| Serving Size | 6 Medium (84 g) |
| Calories | 57 |
| Protein | 6 g |
| Carbohydrate | 3 g |
| Fiber | 0.0 g |
| Total fat | 2 g |
| Saturated fat | 1 g |
| Sodium | 177 mg |
---
Please Note: Allergy to shellfish is quite common and people who are sensitive can react to a number of different types of shellfish such as oysters, mussels and clams. People who are allergic to one type of shellfish often react to other types. Shellfish allergy can offen cause severe reations and some people can react to the vapours from cooking shellfish. People who suffer diarrhoea, nausea, vomiting, fever or other gastrointestinal symptoms after eating raw or undercooked cockles, oysters or other shellfish should immediately contact their physicians.
---